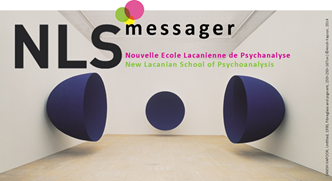 My eMusic: The sound of silence
At the Nobel Prize Award Ceremony 2016, when Patti Smith, as a stand-in for Bob Dylan, performs Dylan's "A Hard Rain's A-Gonna Fall", but suddenly stops singing, and her eyes fill up with tears. She apologises – "I am so nervous!" – and then forgets some words of the song. But was that the truth? Was Patti Smith, who is a very experienced performer, just nervous? Was it because of the audience (the Swedish Academy)? Or was she moved by the music and her own voice? The feelings provoked by the song? The answer of course, as Dylan says in another song, is blowing in the wind.
Issue # 5 of 
The Lacanian Review
Click below to order a copy now!
Subscribe to The Lacanian Review
HERE