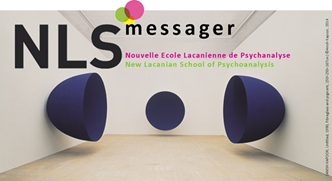 Argument – Part 3
The verification of the real of the drive exigency in infantile sexuality is at the core of Freud's invention of psychoanalysis. There is no unconscious without the encounter with a first experience of jouissance, Lacan states in the "Geneva lecture on the symptom" [1]. By putting the accent on the effect of this encounter, he emphasises, with the support of the clinic of little Hans, the exterior and foreign character of this jouissance
hétéro
that breaks-in. Even though the little one encounters the sexual reality in his own body, by no means is this jouissance autoerotic. This is evidenced by the heartbreaking invasion which little Hans experiences in this phobic symptom, which condenses this jouissance which assails him and which he rejects with all his strength. The symptom is formed at the point where sexual reality erupts, in the context of the intimacy little Hans knows with his mother and of the type of the father he has. The subject's response is an effect of the contingency of an encounter with an external jouissance as well as of the structural necessity of language which confronts him with an unsayable.
A hundred and twenty years after the birth of psychoanalysis, women testify -by means of a sharp a well-saying- to the unassimilable of a sexual trauma. If psychoanalysis shows that the introduction of sexuality is structurally traumatizing,[2] the violence of trauma is something different when a bad encounter comes to embody this jouissance in the locus of the Other.
When the veil of the fantasy which covers the real is torn, the subject is confronted with the obscene jouissance of the Other. Thus, what is experienced as the foreignness of one's own body in the emergence of sexuality, becomes confused with the position of object that the subject incarnates for the jouissance of an other.
An analysis may allow someone to grasp something of this position of object which is constitutive of every subject that comes into the world, and to read the symptom formed in response to this initial trauma. It can also allow the subject to exit the abyss in which he or she has been precipitated following a sexual trauma.
We live in a world which is no longer exclusively dominated by an aspiration to virility; the Lacanian orientation allows psychoanalysis to lodge the real as it arises in our time. The 50th Study-Days of the ECF will be the occasion for us to take stock of the issue of sexual trauma, and to gather -by means of the clinic- a new knowledge about what constitutes sexual assault today.
Translated by Peggy Papada
—————————————————————————-
[1] Lacan, J., Geneva lecture on the symptom, In
Analysis,
No. 1, 1989: pp. 7-26.
[2] Lacan, J., Seminar XI, The four fundamental concepts of psychoanalysis (1964), edited by Jacques-Alain Miller, Seuil, 1973, translated by Alan Sheridan, London, The Hogarth Press, 1977, p. 64.
Issue # 9
The Lacanian Review
Click below to order a copy now!
Subscribe to The Lacanian Review
 
| | |
| --- | --- |
| You can subscribe to LRO HERE | |