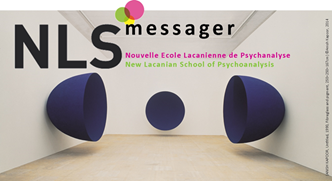 ZADIG And The Irish Quest-ion
Caroline Heanue
[…] Here in Ireland, we are not at this Real of the front line of receiving refugees. Ours is a different one. A recent news report spoke of a proposal to turn the Grand Hotel in Wicklow into a centre for direct provision[3] to accommodate 100 asylum-seekers. Some local residents were interviewed, who put forward objections dressed in their concern for their women and children who would obviously be victims of crime by these refugees. In other words, we don't know who these people are and what they might do to us. The stranger is indeed someone to be very afraid of. Ironically, the national broadcaster is currently screening a TV series named "Taken Down" which portrays (and purportedly with a high degree of accuracy) this refugee existence as lived entirely at the capricious and sadistic will of the other of the direct provision institution. The public discourse around this TV series is largely one of how shocking it is and that something should be done about it.
PIPOL 8 was also the occasion where I heard Jacques-Alain Miller speak of the Movida ZADIG as his response to his renewed desire realised retroactively. With this desire and not a small element of contingency,[4] ZADIG was created. A global network rapidly mobilised as a response to political phenomena aimed at attacking freedom and rights that attempt to impose the master signifier on civilisation today. "A global Lacanian political network, as an extension of the School … at the level of public opinion where everything has to be invented – … from its way of operating … to its causes to defend.[5]
Issue # 6 of 
The Lacanian Review
Click below to order a copy now!
Subscribe to The Lacanian Review