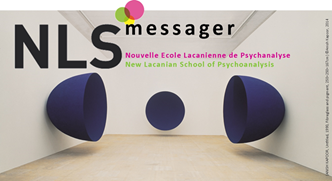 There's no Clowning About It !
Had it not been for Donald Trump's election to the presidency, 2016 could almost have gone down in American history as the year of the clown. Clown sightings started in August in South Carolina when a young boy claimed he had met two clowns that had attempted to lure him into the woods near his home. But soon, the sightings seemed to be happening everywhere and were reported in Europe 
Issue # 3 of The Lacanian Review
is available
Click below to order a copy now!
'Not so long ago, making babies involved just two people of opposite sex. Technological advances of the past twenty-five years or so have significantly altered the landscape. (…) There is, however, a dimension not sufficiently recognised or discussed: the emotional impact of these advancements on the individuals involved (…) This is the dimension François Ansermet tackles with erudition and great clarity. '
Edward Nersessian, MD, training and supervising psychoanalyst, New York Psychoanalytic Institute
Click on cover to order a copy now!
Copyright © 2018 The Lacanian Review Online, All rights reserved.
you subscribed to our newsletter

Our mailing address is:

The Lacanian Review Online