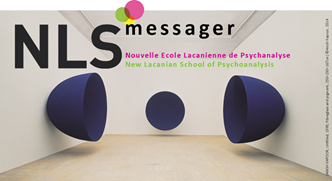 What does the translator translate?
We are all translators, readers, interpreters. We are all translated, read, interpreted. Translation, reading, interpretation, occupy a central, crucial place in our existence since before we are born and beyond death. The current debate on abortion, for instance, can be reformulated and elucidated as a debate on the freedom of translation, of reading, of interpretation: a woman pregnant with an embryo of less than 14 weeks, does she have the right to choose if she interprets, if she reads, if she translates that embryo as a child to be reared or as a cyst to be removed? One position maintains that the pregnant woman has the right to choose her reading, her translation, her interpretation, and the other seeks to impose a mandatory reading, a mandatory translation, a mandatory interpretation. The rest is mere logical consequence. What does the translator translate in this case?
Issue # 5 of 
The Lacanian Review
Click below to order a copy now!
Subscribe to The Lacanian Review
HERE
Copyright © 2018 The Lacanian Review Online, All rights reserved.
you subscribed to our newsletter

Our mailing address is:

The Lacanian Review Online