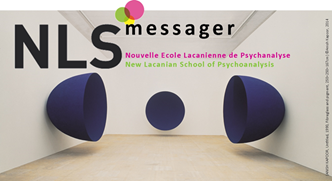 Here's to the Power of Reading
Ricardo Piglia, an Argentinian writer and novelist, reaches a fundamental conclusion: "Reading requires learning to be still." This may seem obvious, but at the same time, it is a wake up call to all of us. Engaging in the act of reading involves being both present and in movement.
Issue # 4 of The Lacanian Review
is available
Click below to order a copy now!
'Not so long ago, making babies involved just two people of opposite sex. Technological advances of the past twenty-five years or so have significantly altered the landscape. (…) There is, however, a dimension not sufficiently recognised or discussed: the emotional impact of these advancements on the individuals involved (…) This is the dimension François Ansermet tackles with erudition and great clarity. '
Edward Nersessian, MD, training and supervising psychoanalyst, New York Psychoanalytic Institute
Click on cover to order a copy now!
Copyright © 2018 The Lacanian Review Online, All rights reserved.
you subscribed to our newsletter

Our mailing address is:

The Lacanian Review Online