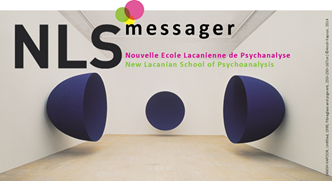 CONGRÉS DE LA NLS / NLS CONGRESS

Data transference
After the news broke that data from 87 million Facebook users had been mined for political profiling during the last US presidential election, anxiety at the juncture of the private and the public erupted. The techoutopian ego ideal, 'Connected', has quickly become a form of the superego as death drive, 'Share!'  We have arrived at yet another moment of the loss of belief in the function of the limit. The crisis of data privacy exposes the faulty separation of our digital bodies from a wicked Other…
Issue # 4 of The Lacanian Review
is available
Click below to order a copy now!
'Not so long ago, making babies involved just two people of opposite sex. Technological advances of the past twenty-five years or so have significantly altered the landscape. (…) There is, however, a dimension not sufficiently recognised or discussed: the emotional impact of these advancements on the individuals involved (…) This is the dimension François Ansermet tackles with erudition and great clarity. '
Edward Nersessian, MD, training and supervising psychoanalyst, New York Psychoanalytic Institute
Click on cover to order a copy now!
Copyright © 2018 The Lacanian Review Online, All rights reserved.
you subscribed to our newsletter

Our mailing address is:

The Lacanian Review Online