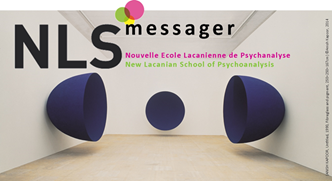 LRO's Good Read of the Week
The master signifiers of paternalism have all but disappeared with the rise of neoliberalism, but new attempts are now being made to find replacements to reinstate local reference points in an increasingly globalised context. In Britain, Brexit, has mobilised a mob, but is not yet really embodied by any one particular person (Farage, Boris, Gove… May?). In the USA, Trump the person and the signifier come together in one body which promises to put a 'skin' around the land mass. In France, what can be said about François Fillon? Until recently he had begun to succeed by consolidating his campaign around what he referred to as valeurs (resonating with the Vichy emphasis on "travaille, famille, patrie"), but he has now been destabilised by the accusation of 'taking money' from his compatriots. Interestingly enough, his main adversary, Marine Le Pen, seems to gain because she 'takes money' from her (EU) neighbours.
Issue # 2 of The Lacanian Review
is available
Click below to order a copy now!
Copyright © 2017 The Lacanian Review Online, All rights reserved.
you subscribed to our newsletter

Our mailing address is:

The Lacanian Review Online

49 rue de Naples

Paris 75008

France