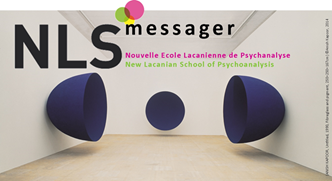 France is an old country where people in love are free to kiss…
(Joann Sfar, November 2015)
Do You Believe in Father Christmas?
An American study has recently caused quite a stir. It concludes that non-religious children are more altruistic than those having a religious upbringing…
Read more
The Sinthome Score
Among the art at the 56th Venice Biennale this year is a performance which is an installation by Dora García called The Sinthome Score. It comprises two performers and a transcript of Jacques Lacan's 1975-76 seminar Le Sinthome…
 
Coming soon!
Yet another

sneak preview

of The Lacanian review (which will be available soon). This time, the text is

clinical…
Copyright © 2016 The Lacanian Review Online, All rights reserved.

you subscribed to our newsletter
Our mailing address is:
The Lacanian Review Online
49 rue de Naples
Paris 75008
France