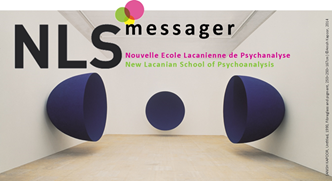 ​
France is an old country where people in love are free to kiss…
(Joann Sfar, November 2015)
Body or No Body?
Clearly,  the more we try to get rid of the body, the more it returns and perhaps in the most crude, real way. In our disembodied era, the body insists…
Buren at the BoZar
Buren's latest show in Brussels mirrored his concern with the interchangeability of works of art in the dialectic of presence and absence which rings in his earlier work...  
The Lacanian Review: Hurly-Burly
Read about brand new TLR…
Copyright © 2016 The Lacanian Review Online, All rights reserved.

you subscribed to our newsletter
Our mailing address is:
The Lacanian Review Online
49 rue de Naples
Paris 75008
France