ASSOCIATION MONDIALE de PSYCHANALYSE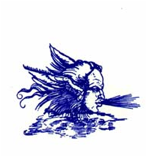 Paris, le 6 décembre 2012

COMMUNIQUÉ SUR LE CONGRÈS DE L'AMP PARIS 2014
Chers collègues,
Un réel pour le XXIe siècle, c'est l'intitulé que nous propose Jacques-Alain Miller pour le Congrès de l'AMP qui se tiendra du 14 au 18 avril 2014 au Palais des Congrès, à Paris.
C'est un titre qu'il a ciselé pour nous aux fins de détacher ce qui du réel pouvait faire bloc pour tous. Si ses manifestations sont en ce siècle, diverses et désordonnées, la rencontre avec Un réel est toujours, de par sa contingence, singulière à chacun.
Aussi, là où le symbolique faisait nouage et fait maintenant défaut, nous trouverons tous les bricolages avec le réel que chacun tente et que les sociétés conçoivent pour pouvoir aménager les rapports entre les hommes.
C'est ce que nous aurons à considérer dans son incidence sur l'évolution du monde dans lequel nous vivons et dans ses conséquences sur notre façon de penser la psychanalyse au XXIe siècle.

Guy Briole, Directeur du Congrès, Paris 2014
Leonardo Gorostiza, Président de l'AMP
*******************************
París, 6 de diciembre de 2012

COMUNICADO SOBRE EL CONGRESO DE LA AMP PARIS 2014


Queridos colegas,
Un real para el siglo XXI, es el título que nos propone Jacques-Alain Miller para el Congreso de la AMP que tendrá lugar del 14 al 18 de abril 2014 en el Palais des Congrès en París.
Es un título que ha cincelado para nosotros para separar aquello que de lo real podía tomarse en bloque para todos. Si bien sus manifestaciones en este siglo son diversas y desordenadas, el encuentro con Un real siempre es, por su contingencia, singular para cada uno.
Por otra parte, allí donde lo simbólico anudaba y ahora falta, encontraremos todos los bricolages con lo real que intenta cada uno y que las sociedades conciben para poder arreglar las relaciones entre los hombres.
Esto es lo que tendremos que considerar en su incidencia sobre la evolución del mundo en el que vivimos y en sus consecuencias sobre nuestra manera de pensar el psicoanálisis en el siglo XXI.

Guy Briole, Director del Congreso Paris 2014
Leonardo Gorostiza, Presidente de la AMP

********************************
Parigi, 6 dicembre 2012

COMUNICATO SUL CONGRESSO DELL'AMP PARIGI 2014

Cari colleghi,
"Un reale per il XXI° secolo", è il titolo che ci propone Jacques-Alain Miller per il Congresso dell'AMP che si terrà dal 14 al 18 aprile 2014 presso il Palais des Congrés, a Parigi.
E' un titolo che ha cesellato per noi allo scopo di cogliere ciò che del reale poteva fare da sbarramento per tutti. Se le sue manifestazioni in questo secolo sono diverse e disordinate, l'incontro con Un reale è sempre, per la sua contingenza, singolare a ciascuno.
Così, là dove il simbolico faceva annodamento e fa ora difetto, noi troveremo tutti i bricolages che ciascuno tenta con il reale, e che le società concepiscono per potere regolare i rapporti tra gli uomini.
E' ciò che prenderemo in considerazione nella sua incidenza sull'evoluzione del mondo nel quale viviamo e nelle sue conseguenze sul nostro modo di pensare la psicoanalisi al XXI° secolo.

Guy Briole, Direttore del Congresso di Parigi 2014
Leonardo Gorostiza, Presidente dell'AMP
********************************

Paris, 6 de dezembro de 2012

COMUNICADO SOBRE O CONGRESSO DA AMP PARIS 2014

Caros colegas,
Um real para século XXI é o título que nos propõe Jacques-Alain Miller para o Congresso da AMP, que se realizará de 14 a 18 de abril de 2014 no Palais des Congrès, em Paris.
Trata-se de um título que ele entalhou para nós, a fim de destacar o que do real podia ser tomado em bloco para todos. Se suas manifestações neste século são diversas e desordenadas, o encontro com Um real é sempre, por sua contingência, singular para cada um.
Do mesmo modo, ali onde o simbólico enlaçava e agora falha, encontraremos todas as bricolagens com o real que cada um tenta e que as sociedades concebem para poder ajeitar as relações entre os homens.
É o que teremos de considerar quanto à sua incidência sobre a evolução do mundo no qual vivemos e quanto às suas conseqüências sobre nossa maneira de pensar a psicanálise no século XXI.

Guy Briole, Diretor do Congresso, Paris 2014
Leonardo Gorostiza, Presidente da AMP
********************************
Paris, December 6th, 2012

STATEMENT ON THE CONGRESS OF THE WAP PARIS 2014

Dear colleagues,
A real for the 21st century is the title suggested by Jacques-Alain Miller for the WAP Congress to be held in Paris from April 14th to April 18th 2014 at the Palais des Congrès.
This finely-tuned title attempts to separate from the real what otherwise could be taken as a whole for everyone. In our century the manifestations of the real are diverse and disorganized. However, the encounter with "a" real always, by its contingency, particular to each of us.
Moreover, in the place where before the symbolic functioned as a knot and now is found lacking, we will find all the do-it-yourself ways that each person tries with the real. Also, we will find what societies conceive in order to organize relationships between men.
We should take all of this into consideration in order to study its effects on the development of our world and its consequences for psychoanalysis in the 21stcentury.

Guy Briole, Director of the Congress, Paris, 2014
Leonardo Gorostiza, President of the WAP