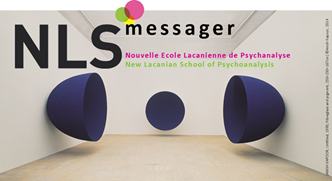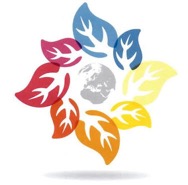 ___________________________


If you have difficulties making the bank transfer, please send the registration form anyway 
***************
Tactique,
stratégie et politique
Marta Maside
Docampo
Depuis quelques années la psychanalyse d'orientation lacanienne
a commencé à répondre à diverses politiques du maître qui ont attaqué son libre
exercice. Avec l'opposition réussie de Jacques-Alain Miller à l'amendement
Accoyer en France (2003), le Champ freudien a commencé à lancer diverses
initiatives destinées à garantir la tutelle de leurs droits fondamentaux :
les observatoires, les Forums, FCPOL…mécanismes qui nous permettent d'être en
alerte et de répondre aux tentatives visant à réduire ou à éliminer la pratique
de la psychanalyse.
La psychanalyse reste subversive, parce que c'est une
pratique de la parole qui préserve l'être parlant et sa spécificité, cette
variable antipathique, désagréable et réfractaire au contrôle de la population,
que le discours du maître cherche à imposer. Ce discours qui règne désormais et
qui selon moi trouve une dénomination précise dans le titre du livre « L'autoritarisme
scientifique » de J. Peteiro. Scientisme, burocratisation, évaluation,
hygiénisme… Pousser à l'effacement de tout ce qui n'est pas quantifiable,
prévisible, de tout ce qui ne passe pas à travers le filtre divin de la
science.
Mais la psychanalyse ce n'est pas seulement une pratique,
c'est aussi un discours, un discours qui vise au savoir. Le savoir de chaque
sujet, un par un, sur ce qui le détermine de son inconscient. Une entière «arme
de construction de masse», comme l'a dit récemment Luis Piedrahita, un comique
espagnol, sur le sens du l'humorisme.
Il me semble que la movida Zadig réponde parfaitement à
ce mouvement en expansion. Je pense que le pari de J.A. Miller de mai 2017
(Madrid), après les Forums ouverts ALP, ait à voir précisément avec cela: ce
n'est plus seulement une question de tactique, ni de stratégie, il faut passer
à la politique. Il faut faire le saut, malgré nous, dans l'espace public. Ainsi
que, les analysants qui passent à la position d'analystes, décident en faisant
la passe.
La psychanalyse n'est pas l'unique pratique de la parole existante.
Si nous y pensons, la loi, celle qui gouverne notre vie en commun et beaucoup
de nos liens, qui donne son nom à l'Etat de Droit, ne découle pas de la
science. Elle vient de l'expérience humaine accumulée. Les lois s'écrivent,
s'approuvent se modifient ou s'éliminent pour réguler les diverses expériences
de coexistence, la distribution des biens. Elles sont le produit d'un commun
accord qui se révèle plus ou moins efficace au fil du temps. Interdisons la
loi ? Elle n'est pas scientifique!
Le titre de ce Forum est très beau : désirs décidés
pour la démocratie ! La démocratie, l'instrument le moins imparfait que
nous ayons créé, du moins jusqu'à ce jour, pour vivre de l'espace, pour la
diversité, au sein de la difficile coexistence des multiples jouissances. Pour
cela, il est nécessaire, nous le constatons chaque fois davantage, de la
protéger bec et ongles.
Mais les interprétations d'un même signifiant  comme peut l'être « démocratie »,
peuvent parfois différer. Il est évident qu'il ne signifie pas la même chose
pour les nouvelles générations et pour celles qui se constitueront sous l'égide
du Nom du Père. En Espagne, par exemple, certaines jouissances ne sont plus
partagées par les jeunes, à partir du nom propre du notre Pays. Toutefois je ne
crois pas que ce soit tant le modèle démocratique, que l'usage que nous en
faisons qui est en train de changer. Cette intéressante democrazia 2.0 que nous présente Berenguer quelles caractéristiques
a-t-elle ?
L'invasion de la technologie dans la communication
humaine a aussi ses conséquences dans la politique. Maintenant l'opinion
publique a un poids et une capacité d'agir, de faire pression directe sur la
sphère politique, inhabituels jusqu'à il y a peu. La communication digitale a
eu pour effet de réduire la distance qui séparait les politiciens des citoyens.
D'une certaine manière elle a contribué à rapprocher la parole des uns et des
autres.
Cela comporte aussi une contrepartie : l'énorme
prégnance de l'imaginaire dans le discours actuel rend difficile la lecture.
Les politiques doivent apprendre à marches forcées à distinguer entre un
argument et un slogan (S1 tout seul) – à ne pas répondre toujours à toutes les
questions – car il en découle diverses conséquences. Pour cela, il me semble
que la carte que peut jouer la psychanalyse d'orientation lacanienne soit
cruciale : un désir décidé et une volonté de jouissance, ce n'est pas la même
chose.
BIBLIOGRAPHIE
« Fonction et champ de la
parole et du langage », Écrits, vol.
1, J. Lacan
« El autoritarismo
científico », J. Petero Ediciones Miguel Gómez
« Illuminaciones paganas
acerca de Simone Weil, la virgen roja », J. A. Raymondi. Revista El
Psicoanálisis nº 29.
« La democracia 2.0 y la
transformaciones del estado de derecho », E. Berenguer:
https://zadigespana.wordpress.com/2017/10/05/la-democracia-2-0-y-la-transformacion-del-derecho/
Pubblicati in italiano sul sito
SLP in due parti:
1) https://www.slp-cf.it/la-democrazia-2-0-la-trasformazione-del-diritto-1/
2) https://www.slp-cf.it/la-democrazia-2-0-la-trasformazione-del-diritto-2/
« Brevi annotazioni
iniziali. Verso il Forum Desideri decisi di democrazia in Europa, 18 novembre
2017 a Torino »:
https://zadigespana.wordpress.com/2017/10/07/breves-anotaciones-iniciales-hacia-el-forum-deseos-
decidere della democrazia in Europa-del-18-de-novembre-2017-en-turin /
Pubblicato in italiano sul sito
SLP:
https://www.slp-cf.it/desideri-decisi-democrazia-europa/
Intervista di JAM al Forum SCALP
di Strasburgo, 12 aprile 2017 (in francese):
https://www.youtube.com/watch?v=g8ljnd4kVJo&t=752s
« El deseo del
analista », G. George. Virtualia n.º 13. Anno IV, giugno / luglio 2005:
http://virtualia.eol.org.ar/013/default.asp?notas/george.html
« La subjetividad
hipermoderna », J. Assef. Blog della NEL Bogotá, 2013:
http://nelbogota.blogspot.com.es/2013/06/jorge-assef-la-subjetividad-de-la-epoca.html
_____________________________
Tactic, Strategy and Politics
Marta Maside Docampo

A few years ago, Lacanian psychoanalysis had to start responding to certain
policies of the master that attacked its free exercise. The successful
opposition by J.-A. Miller to the Accoyer amendment in France (2003),
encouraged the Freudian Field to build different initiatives to ensure its
protection: Observatories, Forums, FCPOL [Foundation for the Psychoanalytic
Clinic of Lacanian Orientation] … Mechanisms that allow psychanalysts to be
aware of, and defend against, attacks that try to reduce or eliminate their
practice.

Psychoanalysis remains
subversive because it is a practice of speech, it preserves the speaking being
and its specificity – that annoying variable that objects to control of
population and which the Master discourse seeks to impose; this discourse that
now rules and, for me, finds an accurate nomination in the title of the book by
J. Peteiro, Scientific
Authoritarianism. Scientificism, bureaucratisation, assessment, hygiene…
Pushing to delete everything that is not quantifiable, not predictable, and
that does not pass through the divine filter of science.

But psychoanalysis is
more than just a practice. It is also a discourse, a discourse that targets
knowing. Knowing about unconscious signifiers that determine subjects, one by
one. A "weapon of mass construction", as a Spanish comic, Luis Piedrahita, said
recently about the sense of humour.

I believe that Movida Zadig responds perfectly to this escalating
movement. I think that J.-A. Miller's project, that was born May 2017 (Madrid),
after the Open Forums ALP, has to do with this, exactly: it is no longer a
matter of tactics or strategy: politics is required. A leap needs to be made,
like it or not, into the public sphere. It is similar to when a practitioner
decides to do the pass.

But psychoanalysis is not the only practice of speech. If we think about it,
the law, which rules our life together and most of our links, and gives its
name to the Rule of Law, does not come from science either. It comes from
accumulated human experience. All laws are written, approved, changed or
dissolved in order to regulate diverse experiences of coexistence; distribution
of jouissance. Law is a
product of common agreement, and it reveals itself to be more or less effective
as time goes by. Do we forbid the law because it is not scientific!

So, a beautiful title
for this Forum: Determined Desires of Democracy! Democracy, the least imperfect
tool we came up with, at least for the moment, in order to coexist in peace.
Presumably because it is a tool that ensures the space for diversity, within
the difficult coexistence of multiple jouissances.
That is why it is vitally necessary to protect it. We see it increasingly
clearly.

Interpretations of a single signifier, "democracy" for instance, can also be
different. It has become increasingly obvious that it doesn't mean the same
thing to younger generations, as it does to those who grew up under the aegis
of the Name of the Father. In Spain for instance, certain jouissances are not shared by the younger
generations; starting with the name of our own country. However, I do not
believe that our democratic model is changing that much; I believe it is the
use we make of it that is changing. That interesting Democracy 2.0 introduced by Enric Berenguer, how is
it configured?

The invasion of technology into human communications has also had consequences
in politics. Public opinion now has the strength and capacity to act, to
directly pressure the political sphere thanks to the evolution of technology in
the world of communication. Digital communication has effectively reduced the
distance between politicians and citizens. Somehow, it has contributed to make
their words closer.

The counterpart to this is that the predominance of the imaginary in current
discourse makes reading harder. Our politicians must quickly learn how to
differentiate between an argument and a slogan (S1 all alone). That is, not to
respond to all demands – because different consequences follow from each one of
them. Thus the card that Lacanian psychoanalysis can play is crucial: a
determined desire is not the same thing as a will for jouissance.


Ed: Janet Haney  
BIBLIOGRAPHY


Lacan, J., "The
Function and Field of Speech and Language in Psychoanalysis", Écrits, Norton, New York/London, 2006.
Peteiro, J., "El
autoritarismo científico", Ediciones Miguel Gómez.
Raymondi, J. A., "Iluminaciones paganas acerca de Simone Weil,
la virgen roja", Revista
El Psicoanálisis nº 29.
Berenguer,E., "Democracy 2.0 and the Transformation of Law",  https://zadigespana.wordpress.com/2017/10/05/la-democracia-2-0-y-la-transformacion-del-derecho/
Breves
anotaciones iniciales. Hacia el Forum "Deseos decididos de democracia en
Europa", del 18 de noviembre 2017 en Turín":
Intervention of Jacques-Alain Miller at the SCALP Forum of
Strasbourg, 12 April 2017:
https://www.youtube.com/watch?v=g8ljnd4kVJo&t=752s
George, G.,   "El deseo del analista",
Virtualia, Nº 13. Año IV, junio/julio 2005:
http://virtualia.eol.org.ar/013/default.asp?notas/george.html
Assef, J., "La subjetividad hipermoderna",. Blog de la NEL Bogotá, 2013:
http://nelbogota.blogspot.com.es/2013/06/jorge-assef-la-subjetividad-de-la-epoca.html