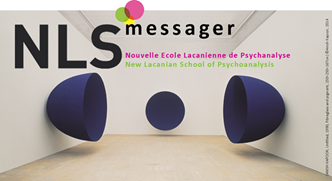 ¡Urgent! Is the title of the next Congress of the New Lacanian School (NLS). It will take place in Tel Aviv on the 1st and 2nd of June, 2019.
 
Clinical urgency, the urgency of the speaking being, the urgency of the parlêtre. Like a solid, urgency is a problem that can be approached from different angles. It can be approached from the angle of trauma, but also from that of the moment of entry into treatment, or equally from that of its end where it is linked to the question of satisfaction. It can be approached by exploring the way those with mental suffering are received in institutional settings. In short, this is a theme that is a logical extension of previous congresses, with the urgency that is pressing in the current state of our School and of civilization. This urgency underlines the ethical commitment of the NLS in the debate about global citizenship.[1]
Bernard Seynhaeve 
---
[1]
Jacques-Alain Miller, "Le Réel de la vie," La movida Zadig (Paris: Navarin, 2017), No. 1, Back Cover: "[According to Lacan] psychoanalysis is situated as the other side of the discourse of the master and not as its servant […]. It's for us […] to take our place in the World Citizen debate: we have much to say about both political discourse and the political figures themselves."
¡Urgent! is also the title and the theme developed in
The Lacanian Review 6. 
New Lacanian School · 5 rue de Lille · Paris 75007 · France