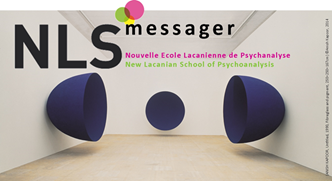 ​
The beginning of the academic year is a good moment
to set up a cartel, whether it is dedicated to study, to the preparation of an
event or a Knotting Seminar, to connecting
psychoanalysis with another field… or even to working towards the 2017
NLS Congress, which will take place in Paris next 29-30 April under the
title About the Unconscious – Place and
Interpretation of Formations of the Unconscious in Psychoanalytic Treatments.

There are two ways of forming a cartel:

–       Three to five people decide to share a common theme
of work, and then they choose a plus-one.

–       Someone who wishes to be in a cartel may contact
the cartel's delegate in his/her area, who will help that person to join an
emerging cartel.

The NLS also offers to organize e-cartels, which give
the possibility of forming cartels beyond the borders of one's society or
group. Think also of using Skype, which may foster exchanges. The NLS's Cartel
Representative may also put you in touch with other people looking for a
cartel. Don't forget to mention your working language (English, French, or
both) and if you're looking for a cartel working "Towards the Congress".

Thank you for informing me at the same time so that
I will be able to validate the registration.

The NLS Cartels' Newsletter / La Newsletter des
cartels de la NLS, called « 4 + one », is a non-periodical e-Newsletter
which will host short papers (up to 3,500 characters maximum)
written by cartel participants either in English or in French; they will be
proposed to " 4 plus one" by the cartels' plus-ones, by sending them to <frollier@wanadoo.fr> . The papers will then
be selected by a reading committee.

Please do not
hesitate to contact me for any questions you may have.