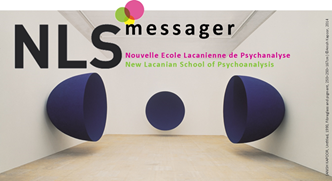 Communiqué du Bureau de l'AMP
Presentation of the LCExpress

LCExpress
Presentation
/ Présentation
Presentation
of the
LCExpress.
The
LCExpress
is a digital publication of the Lacanian Compass, a group
dedicated
to the development and promotion of the Lacanian Orientation
of
Psychoanalysis in the United States. The Lacanian
Orientation pursues
psychoanalysis as first described by Sigmund Freud and
further
elaborated by Jacques Lacan and Jacques-Alain Miller.
In
July 2015, Lacanian Compass introduced the third volume of its
journal, LCExpress.
The
first volume, originally titled Lacanian
Compass,
was published from 2004 until 2011.
LCExpress
delivers the Lacanian
Compass
in a new format. It aims to publish relevant texts in a
dynamic
timeframe for clinical use in advance of conferences and the
annual
Clinical Study Days. LCExpress
publishes
works of theory and clinical practice emphasizing both
longstanding
concepts of the Lacanian tradition as well as new, cutting
edge
formulations.

Its
editorial team is composed
of Pierre-Gilles Guéguen, Advisor; Maria Cristina Aguirre,
Editor;
Gary Marshall, Co-Editor.

Présentation
du
LCExpress.
Le
LCExpress
est une publication
digitale du Lacanian
Compass,
un groupe
dédié
au développement et à la
promotion de la psychanalyse d'orientation lacanienne aux
Etats–Unis.
Par orientation lacanienne,
il
faut entendre une approche de la psychanalyse telle que
Sigmund Freud
le premier la décrite, puis
telle que Jacques Lacan et
Jacques-Alain Miller l'ont
ensuite développée.

En
Juillet 2015, le Lacanian
Compass a
fait paraître la troisième version de sa revue LCExpress.
La première version, appelée Lacanian
Compass,
fut publiée de 2004 à 2011.

Le
LCExpress
présente
le Lacanian
Compass
dans un nouveau format. Ce nouveau format vise à publier
des textes
pertinents dans des délais suffisamment courts pour
pouvoir répondre
aux besoins cliniques, et préparer à l'avance les journées
d'études cliniques ou les conférences organisées par le
groupe. Le
LCExpress
publie des travaux théoriques et cliniques qui mettent
l'accent
tantôt sur des concepts lacaniens classiques, et
tantôt sur des
concepts faisant encore l'objet de nouvelles
formulations.

Son
équipe éditoriale est
composée de
Pierre-Gilles Guéguen,
Conseiller;
Maria Cristina Aguirre, Editeur;
Gary Marshall, Coéditeur.