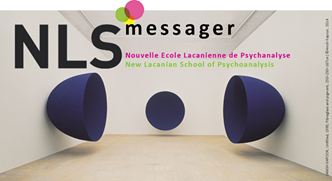 Dedalus 06
Boletín multilíngüe del XI Congreso de la AMP
The political conflicts in Catalonia do not detract from or distract from the preparation of the always awaited meeting of the seven schools of the WAP. Celebration of the School One. Transference in act.
Anatomy of a Title for a Congress
Anna Aromí
Vivimos "de prestao"
Araceli Fuentes
Maya o La donna: un nome dell'eccezione al tempo del "parlessere"
Adele Succetti
Interview à des collègues de l'EBP et de l'AMP à propos de la Conversation d'Arcachon
El caso Hölderlin: Entre la creación de un nuevo orden y el lenguaje "kamalatta"
Eugenio Díaz
Copyright © 2017 Asociación Mundial de Psicoanálisis, All rights reserved.
Thanks for reading.
Our mailing address is:
Asociación Mundial de Psicoanálisis
Santa Perpetua, 10-12, Bajos.
Barcelona, 08012
Spain