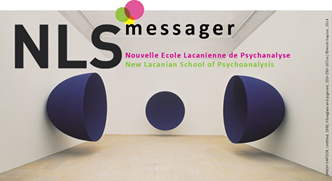 Dedalus 10
Boletín multilíngüe del XI Congreso de la AMP
With only a couple of months to go before the celebration of the XIth Congress, the pulsation of preparations of the entire WAP to attend the event is reaching Barcelona. We are delighted to announce that there will be many of us. How could it be otherwise? The theme of ordinary psychosis, the future of psychoanalysis and the politics conducive to it, add the dimension of convocation. The organising teams are multiplying, desire runs through the city, we all wish the Congress to take place under the best of conditions.
L'objet (a), semblant et «osbjet»
Samuel Basz
Vacío y silencio
Antonella Del Monaco
"Otro centramiento"*
Andrea Freiría
The Dark Spring by Unica Zürn: a somewhat peculiar sexuality
Arseni Maximov
Iterview to Edgard Vinyals, considerate as a referent of the movement "in first person" in Spain
Copyright © 2018 Asociación Mundial de Psicoanálisis, All rights reserved.
Thanks for reading.
Our mailing address is:
Asociación Mundial de Psicoanálisis
Santa Perpetua, 10-12, Bajos.
Barcelona, 08012
Spain