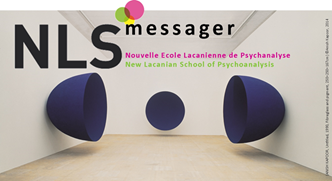 ​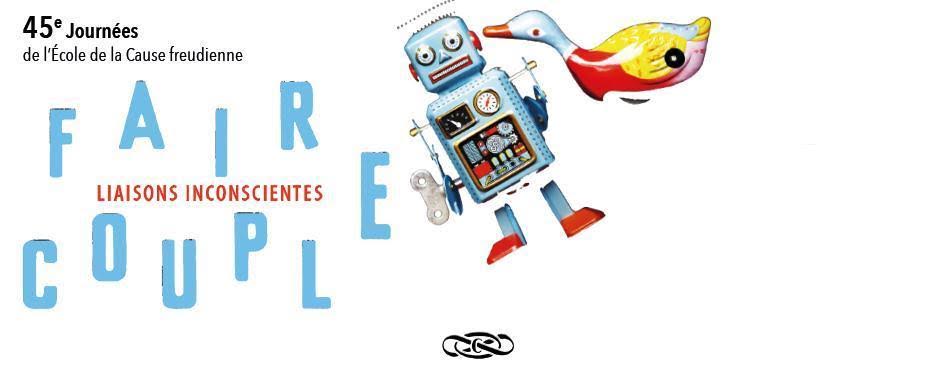 ​
Quick-fire Questions and Answers for the
Simultaneous Sessions
For
the opening of each of the simultaneous sessions on Saturday, the 14th
of November, two psychoanalysts will participate in a round of quick-fire
questions and answers [Tac au Tac].
The
pair will engage with an idea extracted from psychoanalytic literature or from
modernity.


​

Why
do you want to marry?
Carole Dewambrechies-La Sagna, Gil Caroz
Isn't
marriage sometimes just a love that passes unawares?
What
remains of the bourgeoisie?
Agnès Aflalo, Jean-Daniel Matet
The
bourgeoisie in all its states in the 21st century. 
Bachellor
ethics
Clotilde Leguil, Hervé Castanet
From
primitive Christianity to contemporary figures.
Chatting
up
Deborah Gutermann-Jacquet, Bruno De Halleux
Is it an
art? What is it that hooks a woman? A man? And the love therein?
Girls
in twos, boys in gangs
Marie-Hélène Brousse, Laurent
Dupont
«For
boys, hard-on required», not so simple… For girls, ardent narcissistic-love
followed by a split.
"My
child, my sister"
Sonia Chiriaco, Jean-Louis
Gault
"Sweet
to live with me/All alone, my child, my love? —" Tamara de Lempicka and her
daughter, Kizette.
"'I
two myself' – and how to conjugate it…"
Nathalie Jaudel, Philippe La Sagna
The
inaccessible twosome: so don't screw-up being three!
Libertines @ swingers . com [échangistes
. com]
Serge
Cottet, Bénédicte Jullien
The
libertines of today: Swapping one for another. Swinging: a shared perversion?
Donjuanism
will be feminine or it won't
Catherine Lazarus-Matet, Philippe Hellebois
Dona
Elvire and Don Juan speak of Lacan, of Freud, and of some others…
Are
you fusional?
Laure Naveau, Pierre-Gilles Guéguen
The
exigency of fusion, the search for liberty. The one is fusional, the other not:
Francis Bacon, Georges Dyer
Everyone
is looking for their other half
Virginie
Leblanc, Philippe Lacadée
Two
bodies become one, but which one of the two ? (Oscar Wilde)
"Two pigeons were deeply in love"
Dominique
Miller, Damien Guyonnet
How to
take it up? Boredom, the quest for elsewhere? Two threats, two solutions ?
Autoeroticism,
is it erotic?
Lilia Mahjoub, Armand Zaloszyc
The case
Florrie (Havelock Ellis). The function of the Other in the drive.
A
common place:"Doing
everything as long as nothing is said"
Laura Sokolowsky, Daniel
Roy
Doing
everything, saying everything, two impossibles: two edges of a real which make
and unmake a couple?
Being
bored, arguing
Francesca Biagi-Chai, Pierre Naveau
I am Emma
Bovary and I speak to you of boredom. Molly Bloom detests long disputes in bed.
The
unfaithful woman
Esthela Solano-Suárez, Éric Zuliani
Does she
exist? The function of deception and the embrace.
The
two of us against all the rest
Philippe De Georges, Hélène Bonnaud
The
affair of Russier, the parents Lambert, Beate and Serge Klarsfeld…
The
analysts of my life
Dominique
Laurent, Pierre Stréliski
Truth/Real:
The only worthwhile couple.
Care
providing institutions that create links
Jacqueline Dhéret, Jean-François Cottes
When
transference happens at these places, creating a supporting link…
"We
won't grow old together"
Rose-PauleVinciguerra, Camilo
Ramirez
The
rupture as revealer, for women, for men. New
Modalities of separation…
United
by crime
Dalila Arpin, François Leguil
Couples
who commit crimes, crimes which creates couples..
Instruments,
machinesand
other partners.
Sophie Marret-Maleval, Rodolphe
Adam
Partners
of the subject? Let's see with Dickens, Vian, Lacan, Lucrèce, Joaquin
Phoenix…


​