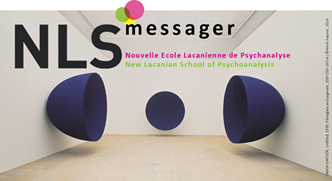 ​
Activités des Sociétés et Groupes de la NLS
Activities of the Societies and Groups of the NLS
Report on a Fulgurant Cartel event in Tel-Aviv
BEING A DUPE OF THE ANALYTIC DISCOURSE
 [attached]
On November 29, 2014, a Fulgurant Cartel event was held in Tel-Aviv with
our guests from Belgium: Alexandre Stevens (as plus one) and Gil Caroz.
Gil Caroz, Diana Bergovoy, Marco Mauas, Sari Edelstein and Yair Tzivoni,
each, presented their commentaries on the chosen topic of the cartel. The framework for the evening was formulated by Mabel
Graiver, based on three texts[1], and
the following question:
Being a dupe of the analytic discourse we serve – a forced choice that
enables reading in our epoch without a compass . Being a dupe of the structure,
dupe of a real…what community is it for these dupes?
---
[1] The Symposium of
the Psychoanalysts",  The Turin Theory and The Unconscious and the
Speaking Body, by Jacques-Alain Miller.