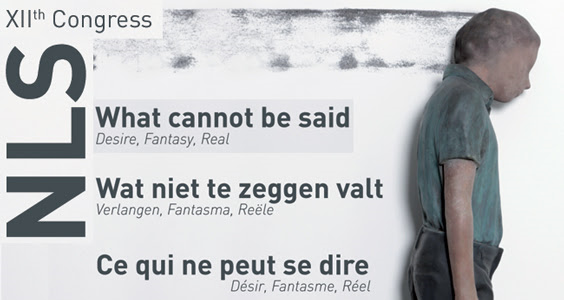 NLS CONGRESS – 17th and 18th May 2014
Dear colleagues,
In two months we shall meet in Ghent for the XIIth Congress of the NLS. Its theme, "What Cannot Be Said – Desire, Fantasy, Real", has put our community to work around the Book VI of Jacques Lacan's Seminar, Desire and its interpretation.
Preparatory papers are being published in the
Blog of the Congress
, and the electronic inter-cartels continue their fruitful exchanges in the four corners of Europe and beyond! We know important this annual meeting at the Congress is for the development of our School!
Do not wait to make your
hotel reservation
. The information available on the website will help you to do this.
The WAP members who participate in the clinical conversation would want to make sure to be there from Friday morning, to be ready to start at
1pm
sharp. So, if you are a member of the WAP, do not forget
to register for the Conversation
.
Deadline for submissions is 31st March 2014 (details below).
With the Executive Committee, the colleagues of the KRING spare no efforts to organise a warm welcoming for all of you and to make of this Congress an occasion of serious and festive exchanges, with many surprises!
Looking forward to meeting you in Ghent, please receive in the meantime our very best regards.
For the Executive Committee of the NLS,
Dominique Holvoet
President
>

Submit a paper for the Congress – before March 31st 2014.
Priority given to clinical cases:

Particular attention will be paid to the construction of the case – reduction and selection of the 'material', serialisation and shoring of the fantasy/symptom binomial, according to the question that the case poses to the practitione

Deadline and length of texts: Please send your text of no more than 7000 characters including spaces, to Dominique Holvoet (

dominique.holvoet@gmail.com

) and Lieve Billiet (

billietlieve@gmail.com

) before March

31, 2014

. E-mail subject:

CONGRES NLS. The name of the attachment must be the author's full name.