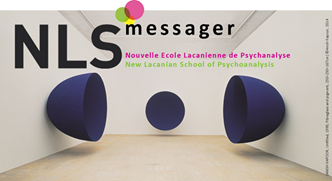 ​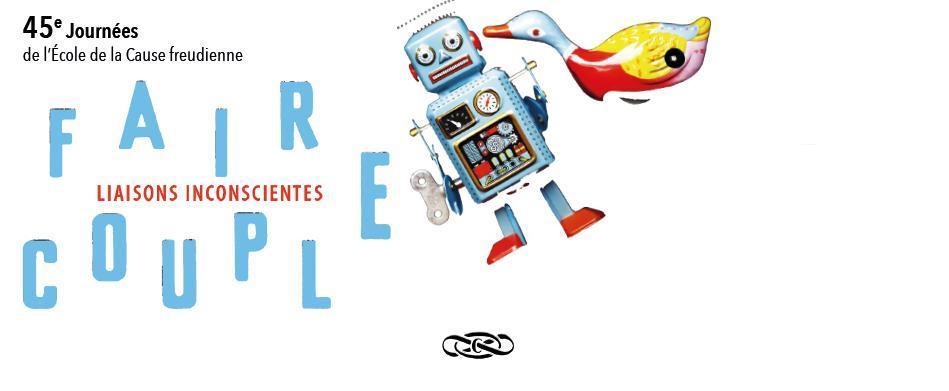 Texting 1, Christiane Alberti
The 45th
Study-Days are getting closer.
I t ' s   t i m e   t
o   m a k e   i t   k n o w n
!
FALSE AND TRUE CONNECTIONS. You
probably think these Study-Days are dedicated to love life? FAIRE COUPLE goes
much further! We do not need to love or desire to make couple: many
arrangements are possible to respond to one's solitude. Above all, to make
couple is an question that "remains open for everyone" (unforgettable Lacan
in Seminar III). So why MAKE couple? Well, as there is no immanence of the
relationship between the sexes, it must be made!
WHAT WILL WE TALK ABOUT ON
SATURDAY? 132 papers extracted from the experience of an
analysis. I've started to read. The cases presented could be yet another
verification of the absence of sexual rapport… Blah, blah … But no! They are
stories of encounters, certainly unlikely, but encounters, meetings where desire
hooks onto the mystery that brings a couple together.
NEWS! There is a desire for
couple: a dreamed solution to the pain of existing. To be read as a contemporary
symptom of societies where the question of bonding is no longer dealt with by
the family.
COMBAT. The challenge of this
topic goes well beyond the J45! In times of the rise of racism and hatred of the
other which Lacan had prophesied in 1973; in times of retrograde, reactionary
assertions on the couple, on women… other identifications, another discourse
must be put forward, that of psychoanalysis, which inspires us and allows us to
breathe!
SO I ADDRESS EACH of you to
propose you to MAKE IT KNOWN! These Studys-Days, their blog, journal, web-TV,
and to take part in your own way and from today, in the success of this event.
Nothing better than sharing the news with those who are nearby: talk to your
partners, your friends, your neighbours, your parents, your children, your
colleagues, your lovers, your ex… nothing better than your own saying, prose
or poetry!
Until very
soon,
Christiane Alberti
Director of the Studys-Days

             
14 – 15  November 2015 – Paris
            Translation
by: Patrick Almeida.