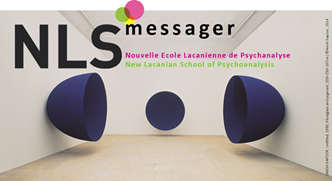 ​
Activités des Sociétés et Groupes de la NLS
Activities of the Societies and Groups of the NLS

Lacan Circle of Melbourne
Study-Day
Saturday the 21st
March 2015
Lacan Circle of Melbourne (LCM) is holding
its second Study Day for the year, and the Circle invites to this event anyone
interested in Lacanian psychoanalysis. The Study Day will be held from 9:30 to 14:00
at the Australian Institute of International Affairs (AIIA) at 124 Jolimont
Road, East Melbourne, Victoria 3002. Registration for this all-day event can be
made on the day, with the fees of $60, $40 and $30, for non-LCM members, LCM
members, and full-time students respectively. Light refreshment will be
provided.
Please find below the details of the
program for the day.
Session
1 (9:30-11:00): Reading Lacan's Seminar XX
We will continue group reading of Lacan's Seminar XX: Encore, for which an English translation is available
from Norton (see below). 
Lacan, J. (1996) On
Feminine Sexuality: The limit of love and knowledge. (Ed. by J-A. Miller;
Trans. by B. Fink) Norton: New York.
Lacan, J. (1975) Le Seminaire de Jacques Lacan, Livre XX: Encore 1972-1973. (Ed. by J-A. Miller) Seuil : Paris.
*
Session 2 (11:30-14:00): Anaïs Nin: An
Attempt to Write the Impossible Fantasme
of The Woman's Jouissance
To be presented by:  Hilda Fernandez
The life of Anaïs Nin (1903-1977) was marked by two passions:
Being a writer and being a woman.  
As a writer, Anaïs Nin carries a diary from age 11 until her
death. Determined to be a renowned writer and with a self-conviction of her
sensitivity and artistic vocation, Anais Nin looked actively for the
publication of her works. Part of her extensive diary, carefully edited by
herself in a very fictional style was published in her lifetime. Her
unpublished and uncut diary, highly recognized for its testimonial value, will
be published only posthumously. In addition to her diary, Anaïs Nin also wrote
novels, short stories, erotica and literary criticism, integrating a work of
around 40 publications, very questionable by its literary merits, although
appreciated by gender perspectives.
Although she is a writer, Anais is mostly famous for her erotic
life. Her life, as any other life, is not spare of inheriting her symptomatic
tradition. Born near Paris to artistic parents, Anais divided her early years
between Belgium and Spain, to immigrate later to New York at age eleven. Her
mother Rosa was a Cuban singer from a wealthy, conservative Catholic family who
works hard to raise her three children. Her father, Joaquin, with whom Anais
has an incestuous relationship when she is 30, was a Catalan pianist with an
insatiable donjuanism. He deserted his family for the sake of his art, an event
that coincides with the birth of Anaïs' Diary.
When approaching Anaïs' the writing we concentrate mainly on her
Diary, particularly in the years 1931 – 1939, both of the edited journal and
the uncut material.
I will introduce some reflections by theoretically orienting the
following questions:
1)                 
What possible issues we encounter
between Anais Nin as a historical person and her written version of self? How
can we approach the classical polarity in literary psychoanalytic criticism of
psychobiography/ textual analysis?
2)                 
Between her edited diary and the
unabridged one: What function has her act of writing? We believe that her
writing, an exercise of an ever insisting signifier that produces her, unfolds
a desired reality – her fantasme – that in her case attempts to write the
impossibility of The Woman's jouissance.
3)                 
Could Anaïs' writing be considered a
symptom or a sinthome? Lacan tells us with his term "lituraterre" that writing
is an "erasure of the earth that makes littoral": Is of that nature Anais Nin's
writing?
NB: There is a list of recommended reading composed by
Hida, and this can be found on the Lacan Circle of Melbourne website < http://www.lacancircle.net/ >.
**
Please contact Noriaki Sato at Noriaki.Sato@monash.edu
if you have any questions regarding the LCM Study Day.