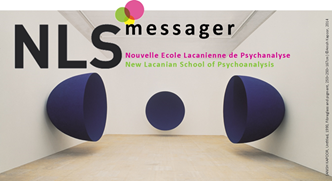 ​
IT'S ONLINE!
LACAN – TV is the first Web TV for psychoanalysis.
What is a Web TV? It's a
medium for broadcasting audiovisual content on the
Internet.
The Web TV of the Ecole de la Cause
Freudienne intends to
broadcast videos in connection with its activities, its teachings and its study
days, including live transmissions.
WE BOTH. It includes testimonies and interviews, collected by psychoanalysts, media
personalities, in direct contact with the hot topics of the contemporary
world.
FIELD/COUNTER-FIELD. Psychoanalysts encounter other fields (political, scientific,
artistic…) to discuss issues relating to the current practice of
psychoanalysis.
LACAN ALIVE. Actors
read Lacan. Friends of Lacan, lend their voices to vibrate and animate excerpts
from his Seminars and his Ecrits. It is the Lacanian
Orientation: it's Lacan in the present.
FOCUS. Things
seen and heard. Psychoanalysts lend themselves to the interpretation game –
presto! the way it's supposed to be – on social events, seized on
the Web.
For its
launch, LACAN-TV connects exclusively to the actuality of the J 45 :
FAIRE COUPLE.  Psychoanalysis weds its epoch! Let's celebrate
it!
One
click: IT IS HERE

Paris,
September 7, 2015, 11am
Christiane
Alberti

New
Lacanian School
Désinscription:
envoyez un message à
: nls-messager-unsubscribe@amp-nls.org
Nous
contacter: nls-messager-help@amp-nls.org
Nouvelle
inscription: https://amp-nls.org/page/fr/42/sinscrire-nls-messager
| Le
site de la NLS www.amp-nls.org | 

|
Agenda en ligne – Cliquez
ici
New
Lacanian School
Unsubscribe
by sending a message
to:nls-messager-unsubscribe@amp-nls.org
Enquiries:
New
registration: https://amp-nls.org/page/gb/42/sinscrire-nls-messager
|
The website of the
NLS www.amp-nls.org | 
|
On-line calendar – Click
here