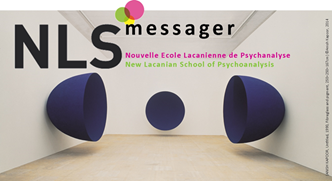 THE BLOG OF THE CONGRES OF THE NLS
As we make the transition from 2016 to 2017, the NLS is delighted to present its new blog of the Congress that will take place in Paris from 29 to 30 April, 2017. Over the next few months, this blog will bring to life our preparation for the 2017 Congress. In the various sections that it proposes it will welcome a variety of compositions* from all those who desire to contribute to the work announced by the theme:
About the Unconscious
Place and Interpretation of the Formations of the Unconscious in Psychoanalytic Treatments
The NLS, the direction of the Congress and its committees wish you Happy Holidays and an excellent New Year 2017.
* Short texts in French or in English (no longer than 1500 to 2000 signs, spaces included) corresponding to the different sections of the blog are to be addressed to Carole Niquet karolna@gmail.com, Pamela King pamelaking13@gmail.com and Thomas Van Rumst thomas.vanrumst@gmail.com