​THERE WILL BE NO ON-SITE REGISTRATION 
FOR THE CONGRESS AND THE PARTY

BEFORE IT'S TOO LATE!
LS-NLS Seminar with Anne Lysy
Follow the Red Thread – Towards the NLS Congress
London 
1 April 2017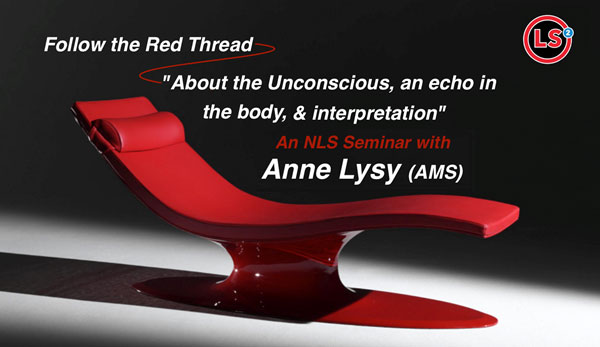 ​T

his Saturday, the London Society is welcoming our esteemed colleague, Anne Lysy (AMS), to London to give an NLS Seminar on the theme of the next NLS Congress: "About the Unconscious: Place and Interpretation of Formations of the Unconscious in Psychoanalytic Treatments". 




Taking up the theme from the perspective of the later Lacan, the title of her presentation picks out a quotation from Seminar 23, The Sinthome, in which Lacan defines the drive as "the echo in the body" of the fact of speech, and in exploring this definition of the drive and its relation to the unconscious, her talk will consider the way the final period of Lacan's teaching transforms our understanding of what is at stake in the practice of interpretation, as we deploy it in the clinic today.




To follow the thread to the Programme page on our website, where you can book a ticket for this event: click here.