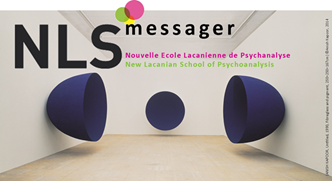 Dear Colleagues,
The NLS is not an association of psychoanalysts, as is the IPA. It is a School – by definition, a place where we teach, where we are taught, and where, more precisely, the question of Lacan is posed: "What is a psychoanalyst?" This question was asked by Lacan throughout his teaching, in particular when his School was founded. Certainly, the NLS is a community of psychoanalysts, but who are, One by One, psychoanalysts in training; in other words, the School brings together psychoanalysts-analysts summoned to answer Lacan's question.
Our School is not like the others in the WAP since its material borders now extend far beyond Europe and many languages are spoken, even if its official languages are English and French. The NLS carries an important responsibility in spreading the discourse of psychoanalysis oriented by Lacan throughout the world. The inventions, the creations of new groups in the world who wish to enter our School testify to its dynamism and vitality. The appointment of several Analysts of the School (AS) not too long ago in our School is the way it tries to answer Lacan's question. This testifies to its vitality.
2020 will be part of this movement for our School, since our next Congress, taking place in Ghent this June, is entitled Interpretation: From Truth to Event, a theme chosen for us to continue our reflections about the hole that Lacan dug for us in his latest teaching.



We will continue to promote this desire for the School around the world.
This is what the Executive Committee, that met yesterday, wishes for you at the dawn of this New Year. It also has a special thought for our Australian colleagues and friends who are going through a particularly painful period. The Executive Committee expresses its sympathy to them.



For the Executive Committee,



Bernard Seynhaeve