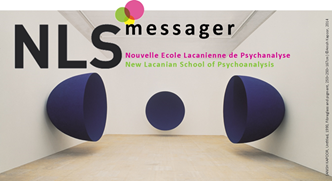 MESSAGE FROM THE PRESIDENT
HAPPY NEW YEAR
Dear Colleagues,
 
Please accept my very best wishes for a Happy New Year 2019.
 
This beginning of the new year is also a good time to remind us all that we are on a direct course towards our Congress in Tel Aviv. There is still much to do before we can successfully launch it. Here is an update.
 
1. First and foremost, it is urgent that we register: 

https://www.weezevent.com/nls-congres-2019?lg_billetterie=2&id_evenement=405801

. The price has not changed since last year: 140 euros until the 1st of March, when the price will become 160 euros.

2. The Congress is holding parallel sessions with simultaneous interpretation. It will be possible to present a text there (

https://amp-nls.org/page/gb/337/call-to-papers

). I invite you to get to work and send me your texts.

3. Frank Rollier will be launching the Flash-Cartels, and will contact you shortly about them.

4. The Congress Blog will be open soon. We will need contributions for the Blog which will contain several sections oriented by the Congress theme:
Bibliography. We will post impactful references relative to the Urgency theme that come from Freud's work, Lacan's teachings, and texts by Jacques-Alain Miller, Éric Laurent…
Interviews. We will interview many of you to hear how this signifier resonates with you.
Here and There is a section that will convey the life the School and the work being done towards the Congress.
The Urgency in Your Analysis is a section in which you can pinpoint an instant – be it a surprise or an encounter – the contingency of what is urgent in your analysis.
Urgent Political Times. In this section, texts articulating Urgency and discourses that kill will be posted.
Punctuations is a proposition from Florencia Shanahan based on the inverted exclamation point in the title of the Congress. She will explain more about this to us shortly.                  
 

Please send us a few lines: 2000 characters, spaces included. Alexandre Stevens will manage the Blog so send your texts to him: (

alexandre.stevens1@gmail.com

). All of the texts will be translated into French and English; Pamela King will lead the translation/editing team.                                                                  

The Blog will be lively, and will inform you about hotels in Tel Aviv, about museums and places not to miss, and about transportation.
Until soon, with more indications,
Bernard Seynhaeve
New Lacanian School · 5 rue de Lille · Paris 75007 · France