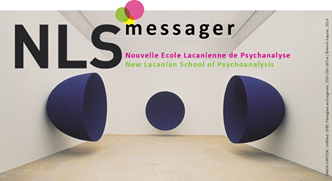 ​
Saturday
,

November 22,

2014, 
10:30 am to 4:30 pm
The New York Freud Lacan Analytic Group (NYFLAG)
invites you to a Seminar
"

The Real Politics of the Body

"
Guest Speaker: Prof.Thomas Svolos, Creighton University, Omaha
The Body Politic




More, More, More Addiction



The Psychoanalytic Soapbox
The 21st century body is no longer the body of a century or a half century ago–something has changed in the ways in which people relate to or experience their bodies today and the ways they describe this to those around them, including a psychoanalyst. 
For this Seminar, 
I want to say something about the Lacanian approach to the body.  This will be grounded in some classical notions of the body as imaginary body and even the symbolic body, but with a focus more on the body as real, as an event of the real.  Lacan, famously known for his linguistic formulations about the unconscious as structured like a language, left us, in his final years, with a novel set of formulations that perhaps seemed bizarre at the time, but, in retrospect, were prescient mappings of our world now.  
The symptom is no longer a metaphor, but a body event.  The real is somehow more present, including in its reverberations on the body.  
Drawing from recent work of Jacques-Alain Miller, we will explore how psychoanalysis may change to respond to this new world of the body.
Prof. Thomas Svolos is a psychoanalyst and psychiatrist practicing in Omaha, Nebraska. He is a member of the New Lacanian School (NLS) and World Association of Psychoanalysis (WAP). He is also Professor and Chair of the Department of Psychiatry in the Creighton University School of Medicine. His publications have appeared in nine languages.

Barnard College,
Barnard Hall, room 405
Broadway and 117th St.
New York City