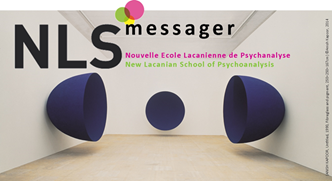 About the Unconscious –
Place and Interpretation of the Formations of the Unconscious
in Psychoanalytic Treatments
Paris – 29-30 April 2017
Individual registration: 140.00€ until January 31, 2017 (180€ afterwards)
Registration for students under 26 years old: 70.00€ until January 31, 2017 (90€ afterwards) 
Social event (Saturday evening) : 
50.00€
There are three available means of payment:
Secured online payment with credit card through Ogone: https://amp-nls.org/page/gb/296/registration

Payment by bank transfer: 

Bank: BNP Paribas Fortis, 

IBAN : BE38 0014 5620 0372, 

BIC : GEBABEBB; i

f you chose this payment method, please include an 

e-mail address

 in the objective of the payment.

Check: Only if you have a French bank account. The check should be made to the order of the NLS (New Lacanian School) and sent by post to the Treasurer of the School (Lynn GAILLARD. 333, Rue de la Vie Dessus, 01170 – Echevenex, France).

See you in Paris!