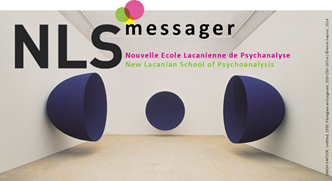 Letter from NLS – Copenhagen
Dear Colleagues,
It is with great sorrow that we have learned that François Sauvagnat is no longer  among us. We have had the good fortune to know and work with François for more than twenty years, during which he has been our "French connection". His enormous knowledge within the field of psychoanalysis and psychopathology, as well as his clinical experience, has been a constant inspiration and guide to us all in NLS Copenhagen. He was supposed to visit Copenhagen on the 23 – 24th of May, where he would speak about "The paradoxes of psychoanalytic interpretation", was it not for the current pandemic.
Franĉois has had a significant role in the establishment of NLS Copenhagen, and his warmth and sense of humor with which he has both supported our theoretical as well as our clinical work will be truly missed.
Rene Rasmussen, Tommy Thambour, Jakob Soelberg and Lene Madsen, NLS Copenhagen