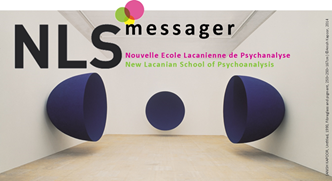 PIPOL 7
CALL FOR
PAPERS!
3rd CONGRESS OF
THE EUROFEDERATION OF PSYCHOANALYSIS
4th and 5th JULY
2015
SQUARE – BRUSSELS
VICTIMS!
We can all become victims at any time.
Legal discourse provides a place for victims within
legal procedure, whilst political discourse or the
promise of reparation plays an increasingly large role
in direct relation to the ineffectual status to which
globalised liberalism is reducing our governments.
Whilst we naturally encounter sociologists,
historians, legal practitioners and doctors in the
course of our work, we have chosen to focus on what
clinical work teaches us when it is oriented by Lacanian
psychoanalysis.
The ten following themes shall serve as
guidelines for our work. Our introduction to the
Congress in five different languages has highlighted key
references that will be supplemented by bibliographical
research that is currently underway. We have chosen to
lay emphasis on clinical discourse, drawing attention to
the dialectic between symptom and phantasy at play in
each proposition in order to enable European
psychotherapists as well as psychoanalysts of the
Schools to take part in the congress.
Social issues that on occasion arouse
heated debate or trigger populist responses give rise to
the imaginary representation of "Victims!", issues such
as European migration, border wars, humanitarianism,
pressure from the techno-sciences on reproduction and
gender, the threat posed by radical religious discourse,
the tension between private and public sectors, social
networks and internet. We will be addressing the
consequences of these issues, which should equally be
the object of your contributions.
The readability of cases will be our main
priority in order to demonstrate the pertinence and
validity of our interventions through reasoned
arguments.
1) War and peace: should I leave or should
I stay?
2) Pressure from the techno-sciences:
inhabiting or being hostage to one's body
3) Medicalisation – psychiatrisation: a
means of protection or a menace
4) On rights and laws: the public sector
and the private sector
5) Education: the good and bad treatment of
children
6) The torturer and the victim: Sade or
Masoch
7) Heroism and sacrifice: gift or debt
8) Shame and exhibition: inhibition or
courage
9) An eye for an eye:  complaint or
self-defence
10) Love, passion, the drive and desire:
what can I do about it?
Please send us your arguments for the
simultaneous discussion rooms by the   15th
March 2015. Preliminary arguments should not exceed 3000
characters. Final texts, once a selection has been made,
should reach us by the 30th May 2015. Please
send your arguments and texts by email to pipol7victime@gmail.com, including: PIPOL7INTERVENTION as the
title of your message. They may be written in the
language of your choice. 
Jean-Daniel
Matet 
Traduction Béatrice Khiara-Foxton