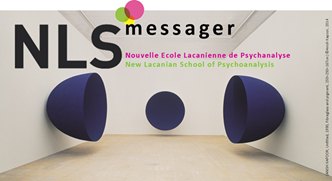 PIPOL 7
Des hôtels à
prix réduits pour votre voyage à Bruxelles
Reduced hotel rates for your trip to Brussels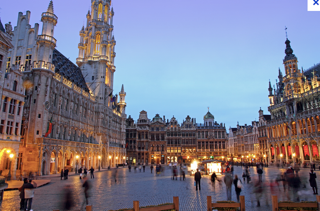 Rendez-vous sur le Blog !
 http://www.pipolnews.eu/hebergement/
 Grâce à
notre partenaire officiel, Brussels Booking Desk, nous sommes
en mesure de vous
proposer des chambres d'hôtel à prix réduit pour votre séjour
à Bruxelles.
Effectuez votre réservation grâce à notre site
web
facile à utiliser ou avec l'aide de nos aimables agents de
voyage.
Attention : Brussels Booking Desk est la seule
société à être partenaire officiel de PIPOL 7. Même si d'autres
sociétés
hôtelières vous contactaient pour vous proposer des logements
lors de votre
séjour, elles ne sont ni sponsorisées, ni associées à notre
événement. En vous
engageant financièrement auprès de ces organismes vous pourriez
perdre de
l'argent.
Effectuez votre réservation en ligne ! online
Envoyez
une demande par email!
 Appelez
notre centrale de réservation Brussels Booking Desk au : 00 32 2
563 61 04
(du lundi au vendredi aux heures de bureau).
 A
partir du vendredi 22 Mai 2015 les tarifs préférentiels
commenceront à devenir
moins intéressants.
 Pourquoi
réserver votre logement sur un site officiel ?
 Effectuez
vos réservations via le Brussels Booking Desk pour obtenir les
tarifs les plus
avantageux, le meilleur service, la garantie, la flexibilité et
l'assistance
pour vos réservations, avant, pendant et après votre séjour.
 Nous
vous garantissons les meilleurs tarifs.
                        Nous avons négocié les
tarifs les plus bas auprès des hôtels officiels.
 Nous effectuons des mises à jour
permanentes pour trouver
des tarifs concurrentiels. 
————————–
http://www.pipolnews.eu/hebergement/
Through our official housing partner, the
Brussels Booking Desk, we provide reduced hotel rates for your
trip to Brussels.
 Book through the simple-to-use reservation
website or with helpful and friendly booking agents.
 Please
note: the Brussels Booking Desk is the only official housing
company associated with PIPOL 7. While other hotel resellers
may contact you to offer accommodation for your trip, they are
not endorsed by, or affiliated with the event and entering
into financial agreements with such companies can have costly
consequences.
 Book online !
 Send an email request !
 Call the Brussels Booking Desk :    0032 2 563
61 04 (Monday to Friday, during office hours, CMT)
 Official
Hotel Event Rates will begin to expire on Friday, May 22nd,
2015.
 Benefits
of booking in the official housing block
 Book through the Brussels Booking Desk to ensure
the lowest price and get the best service with reservation
protection, flexibility and assistance—before, during and
after your stay.
 Best Rate Pledge !
§  The lowest room rates available have been
negotiated at official hotels.
§  Other booking channels are monitored to track down
rival rates.