To unsubscribe from the unconscious, take Joyce's hand.
To subscribe to the Newsletter of the NLS Congress, take ours!
Let's do it step by step…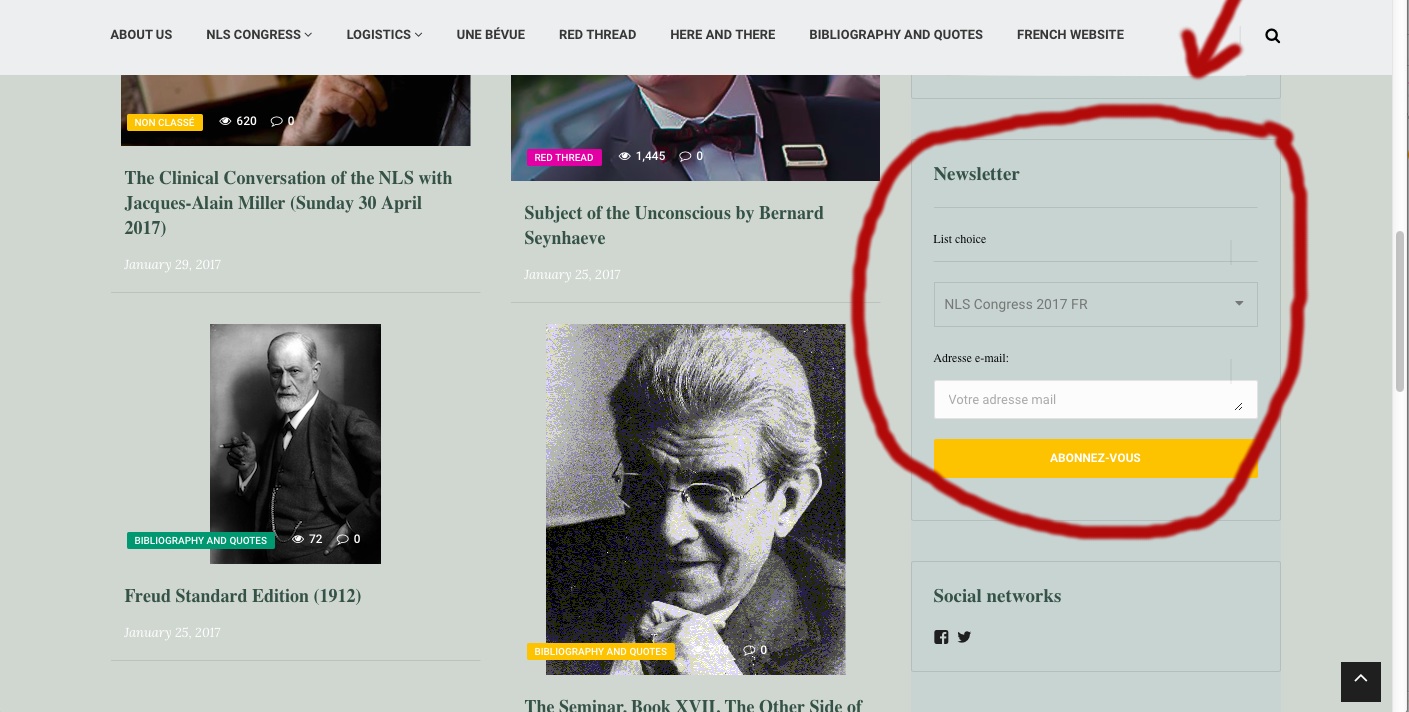 Choose your language: "NLS Congress 2017 EN" (or "NLS Congress 2017 FR" if you prefer):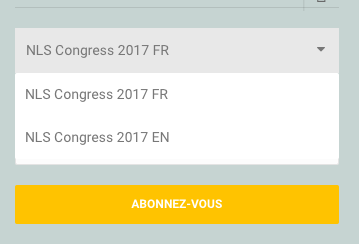 Then type in your email address and click on "ABONNEZ-VOUS".
Look in your mailbox : you'll soon find a message from NLS Congress 2017.
Confirm your subscription by clicking on "Yes, subscribe me to this list."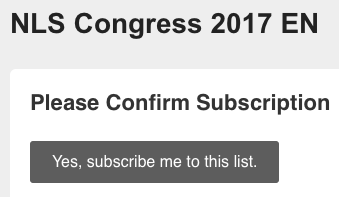 Confirm your humanity (that's right) and check the box "Je ne suis pas un robot" before clicking on "Subscribe to list".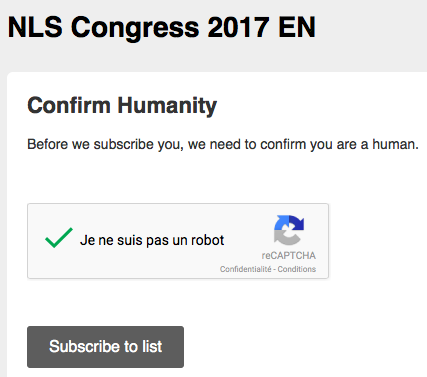 You have now subscribed to the Newsletter !