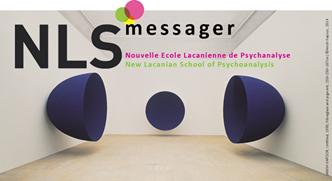 | | |
| --- | --- |
| | NLS CONGRESS 2019 BLOG OPEN NOW, click here to visit |
Don't ask me why there is this Spanish-style, inverted exclamation point. The question was put to me. My answer to you: I don't know. Or perhaps I did it so that you would ask me the question. I only know that it is not usually done; it's a grammatical error. That is probably the correct reason: to make a fault. I like that. It's the surrealist angle, to double the tone and the insistency of the surprise of the title. After all, I'm also Belgian!

In French, the exclamation point, that was once called the admiration point, exclaims and insists on the importance that one gives to the signifier. It can also announce danger, such as on signposts. On our dashboards it signals a warning. In Spanish it is doubled, which is magnificent. How I would like that to be the same in Molière's language! Why do the Spanish have the right, but not us? For doubling it emphasizes the message even more, and highlights the surprise. In any case, it's intriguing, and perhaps it pushes us to try to know more about the title, about the signifier it hinges on.

This inverted exclamation point attracts our attention: "Your attention please, dear reader!" This exclamation point precipitates the one who dares to look at it, who dares to read the hole of knowledge, suggested by the signifier that follows it. So, too bad – let's double it.
---

1Excerpt from "¡Urgent!", tr. P. Dravers, P. King, The Lacanian Review 6, NLS, Paris, p. 15.
---