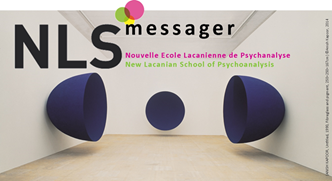 ARRIVAL TO LOCATION – take care of your wristbands
Local organization information
ARRIVAL AT THE CONGRESS

As you already know, 10th WAP Congress is happening at Sofitel, a beautiful hotel at Copacabana beach, where a whole floor reservation has been made for our activities, including workrooms and a foyer with reserved areas where you can sit and talk. This place is a restricted area opened for all those who have already signed in at the Congress. There will be no inscriptions at place. We insist in the information that only those with confirmed inscriptions will circulate on this area. All the places are sold out months ago!


Eight hundred WAP members and six hundred and fifty not members are being expected. Wristbands of different colors will be distribute at signing in time. To identify and block hotel guests or others in our space we shall be using colored wristbands that will be received with your credentials at the signing in bureau. We shall use no badges.
Each of us will receive, at accreditation moment, a small packet with wristbands of different colors inside it. The color bracelets are marked for being used one for each day. This use is necessary to assure the exclusivity of that space. Please be carefull not to lose them, we shall not be able to make a reposition!

Only those using wristbands will be accepted at hotel´s private area.

Circulation areas – Rooms opening schedule

Besides the foyer, conventions center at Sofitel consists of a huge room and five othes smaller rooms. Usually, in our events, you may find the main room fulfilled. You can go to the other rooms where you will be able to see what is going on, on big screens. Pay attention at main room opening hours. This is important. One hour before the opening hour, it will be opened, but only for WAP members. Fifteen minutes later, it will be authorized to all subscribed participants.
We do expect this special admission to be understood since members, all round the world in fact, are lacanian orientation sustainers very directly with their clinical effort, as well as political and episthemical effort. They are those who find in this Congress their biggest moment of meeting and working.
Accreditation
The 10th Congress accreditation will start Sunday, 24/4, at the Sofitel foyer and shall go on until Monday 25/4, between 7:00 am and 17:00 pm.
You are going to receive a beautiful bag, personalized, and unique. Yes, we did command 1.500 hand-embroidered bags, each of them with a different theme, and they are made at a co-op from Belo Horizonte, by the name of Suricato. Inside it you will find the program you know already, printed, and a small pack with colored wristbands that are your credentials.


Organisers shall be the only ones wearing badges.

Do not doubt in asking them whatever you need to know. Besides them, we shall count whith a support team and they will be wearing a hand- embroidered apron, with the same pattern found in your bags. If you need any information or help, please ask them
.

Marcus André Vieira
Director of the 10th WAP Congress

Andréa Reis Santos
Coordinator for Local Structure