XIth NLS Congress in Athens
Dinner: Saturday 18th May 2013, at 20:30
After concluding your registration to the XIth NLS Congress in Athens, we invite you to also register to the Saturday evening dinner, which will take place at Le Grand Balcon of the centrally located St. George Lycabettus Hotel (2, Kleomenous str., Kolonaki). The breathtaking view of the Parthenon and the Athens skyline, extending from the root of Lycabettus hill to the sea and the Saronic Islands, will definitely enhance the dining experience!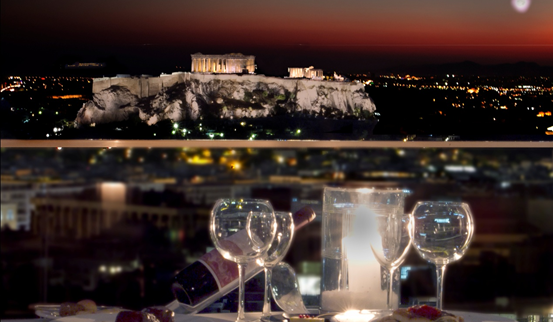 The menu, especially conceived for our conference dinner by the experienced Chef Vassilis Milios, reflects a sophisticated and refined approach to the Greek culinary tradition at the unbeatable price
Dinner will be accompanied by Greek traditional music, followed by a DJ dancing set!
We are looking forward to welcoming you and dancing the night away! The more, the merrier!
Price 40 euros