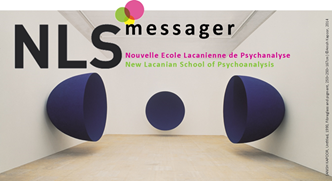 Zadig Inventory
13 June 2017
by Jacques-Alain Miller
I will recapitulate here the networks that have been constituted, and those that are in the process of being constituted. This will be continued with a list of the instances of coordination that have been created within the framework of Zadig.
EUROPE – The European Union
The network that covers the countries of the EU is called Zadig Nosce Tempus (ZNT).
It includes three national networks:
1. Le Réel de la vie : France and Francophone Belgium
2. Il Reale della vita : Italy
3. Zadig-España : Spain
There is also Catalonia's own network, Rel i Llamp.
In Austria, Gil Caroz and Avi Rybnicki have been designated the secretaries of Zadig-Wien.
The registrants of these five networks are automatically registered with ZNT.
Citizens and residents of other EU countries may register directly with ZNT.
In concertation with Lilia Mahjoub, President of the NLS, mission leaders will soon be designated or confirmed for: Germany, Bulgaria, Denmark, Flanders, Greece, Ireland, Poland, the United Kingdom and Slovenia.
EUROPE – Greater Europe
Israel: contacts between the President of GIEP, Annette Feld, and Lilia Mahjoub.
Russia: Lilia Mahjoub will activate the movement.
Switzerland: there is interest in the politico-social debate, but nothing concrete yet.
Turkey: the Istanbul group is invited to make contact again.
LATIN AMERICA
Argentina: two networks have been formed, La Libertad del deseo and Politica- Extimidad.
Brazil: "first steps of the Zadig network in Brazil", as Jésus Santiago has written to me.
Other countries: the network, Zadig-La Movida latina has been created for the countries covered by the NEL; it includes the national network, Zadig-Venezuela.
THE REST OF THE WORLD
Citizens and residents of other countries of the world may register directly with Zadig Tota Terra.
DIRECTORY OF NETWORKS
Il Reale della vita: zadig.torino@gmail.com
La Libertad del deseo : florykruger@gmail.com
Le Réel de la vie: reeldelavie@gmail.com
Politica Extimidad: stiglitz.gustavo@gmail.com
Rel i Llamp: relillamp@gmail.com
Zadig-España: zadig.esp@yahoo.com
Zadig-La Movida latina: zadig.latina@gmail.com
Zadig Nosce Tempus : znt@lacanian.net
Zadig Tota Terra: worldzadig@lacanian.net
Zadig-Venezuela: zadig.caracas@gmail.com
Zadig-Wien : zadig.wien@lacanian.net
ZADIG TOTA TERRA WEBSITE
The Zadig website is under construction. Webmaster : Dominique Holvoet